The Greeninja
"I'm here to teach you little guys (and girls) how to become ninjas!"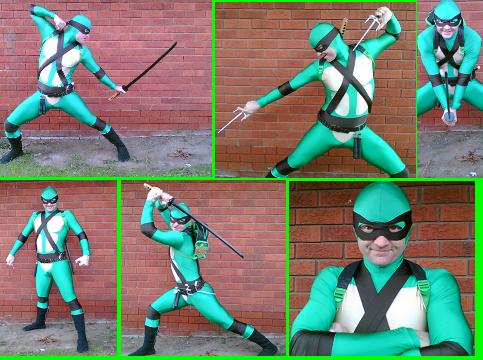 He's the new green glean on the scene.
He's the GREENINJA! (Secret Identity: Lucas Heights)
He's got skills, acrobatic tricks and ...jokes. Not to mention stories about all your favourite ninjas and superheroes.
Dressed in his unique green costume with black mask & ninja boots, he can entertain all the youngsters safely at your party with an emphasis on fun and activity rather than whacking each other!
The GreeNinja is mostly suitable for ages 3 - 7
Call or email us for a quote and availability.


(02) 9907 6625 (9am -7pm)
info@ superherocentral.com.au