Fruitbat-Man
"I'm here to teach you little guys (and girls) how to become superheroes!"
Fruitbat-Man is an old favourite at parties. Jonas plays the character with the style of the movies, cartoons and 60s TV show.

Fruit-Man brings his backpack, and new yellow pocket-belt with him to the party.

He uses a rope, baddie pictures, accessories and storybook to help with the superhero training, and has a present* for the birthday boy or girl.

*present is usually an action figure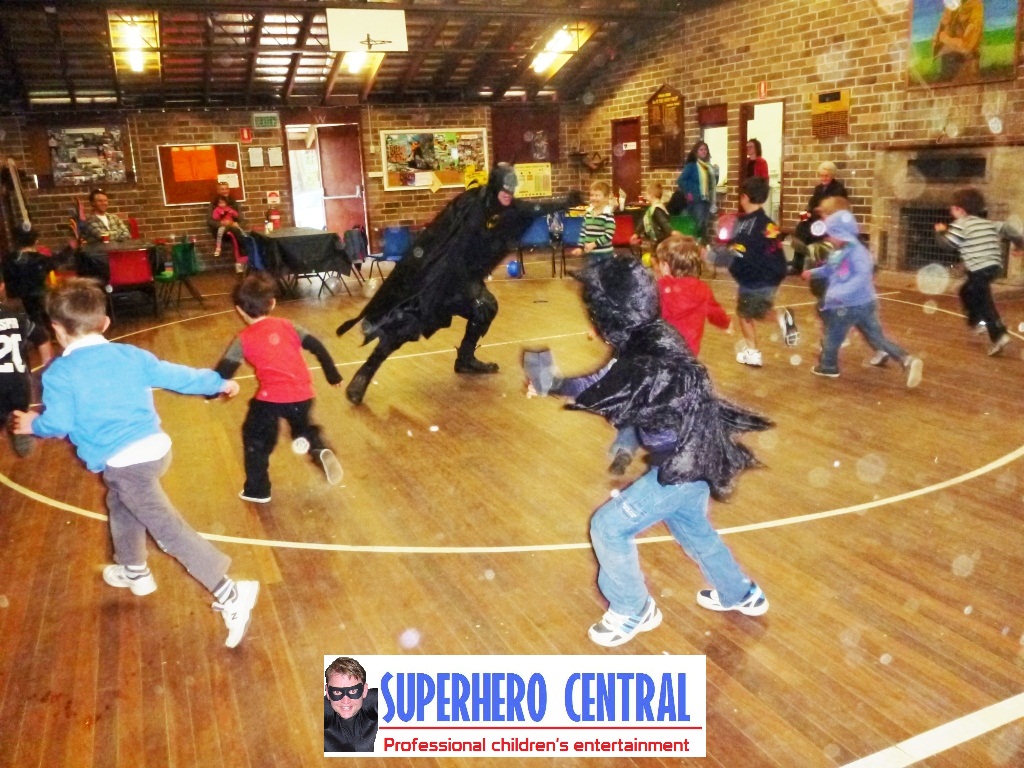 Above: From last year; Fruitbat-Man plays 'tip-bullrush'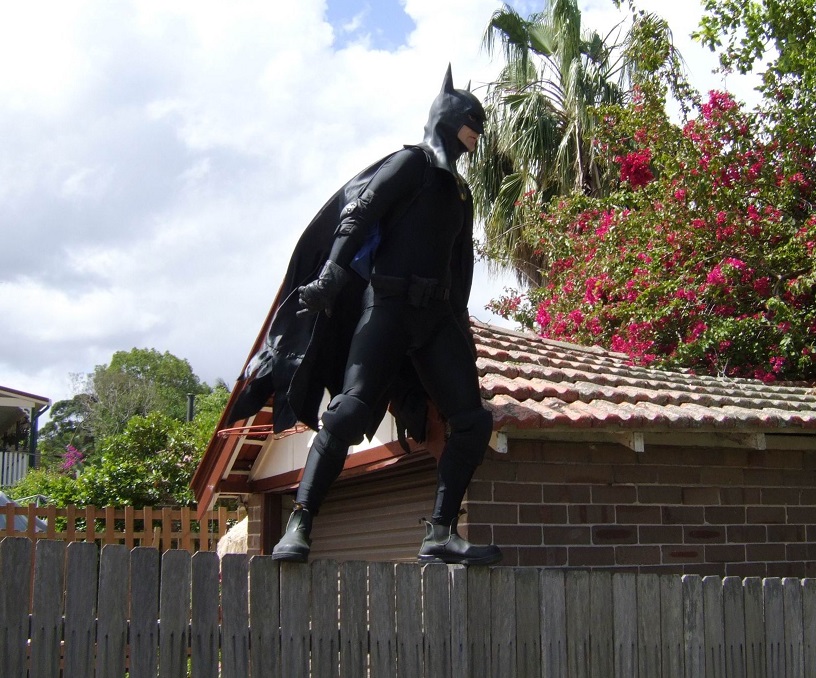 Fruitbat-Man has performed at thousands of parties in various conditions and situations, and has the ability to adapt to make any party unforgettable.
Fruitbat-Man is mostly suitable for ages 4 - 8 years