Deputy Dill Pickle
"I'm here to teach you little guys (and girls) how to become cowb...er people!"
Deputy Sheriff Dill Pickle has been havin' fun at parties longer than he's been catchin' baddies & bank robbers.
He's always looking around for his horse 'Trixie', who sometimes chews through her rope and goes wandering.
He says "I don't kerry a gun, arv gotta rope! It's funner - y'cant playee tug-a-war with a gun!"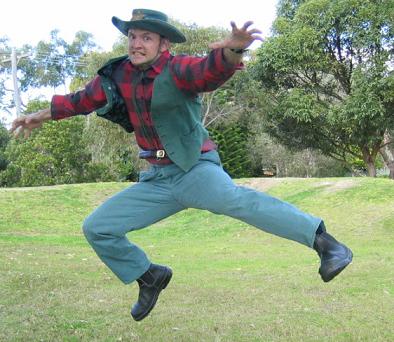 Deputy Dill is mostly suitable for ages 3 - 8
Call or email us for a quote and availability.


(02) 9907 6625 (9am -7pm)
info@ superherocentral.com.au