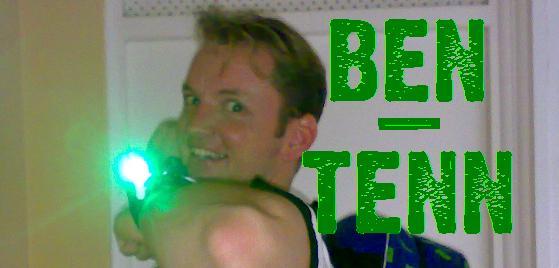 He's that cartoon hero kids still remember! Ben Tenn, the cheeky kid who uses his special watch to turn him into different hero aliens! (Let's see a Rolex do that!) With his backpack full of tricks, and an 'Omnitricks', the grown-up live-action version is ready for party action now.
Learn about all the different aliens and how you can 'go hero' too.
Note to mums:

Consisting of a white t-shirt with a black stripe, and green cargo pants, Ben Tenn's costume is quite unremarkable - Just like in the original cartoon series.
As has happened before when he shows up, please don't ask Ben Tenn if he'd "need somewhere to go and change?"!
He will generally play several energetic games with a half-time drinks break, and sing Happy Birthday with everybody for the cake-cutting. Birthday boy (or girl) also receives a themed present.
The SuperNinja is available for children's parties on weekends and weekdays in backyards, parks, halls, kindergartens, theatres… practically anywhere in Sydney!
Prices vary depending on location & venue, number of children, and length of performance.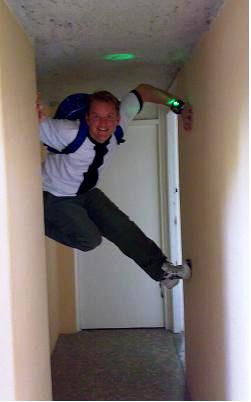 Ben Tenn is mostly suitable for ages 4 - 7
Call or email us for a quote and availability.


(02) 9907 6625 (9am -7pm)
info@ superherocentral.com.au